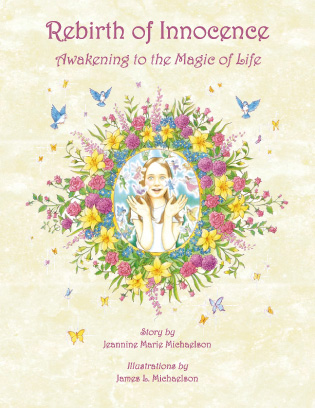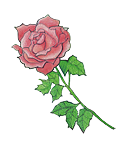 Click on rose above to preview sample pages of book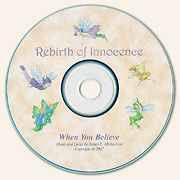 Complimentary song,
"When You Believe"
included
with hard copy of book
Song composed by James L. Michaelson
and performed by Jim and Jeannine
REBIRTH OF INNOCENCE
This story centers around, Vivienne, a young girl who is the epitome of childlike innocence, full of enthusiasm with a zest for life, an adventurous spirit, and an open and trusting heart. Upon her first visit to her grandmother's garden, she discovers her ability to communicate with animals and Nature Spirits. As her newfound friends share their insights and wisdom, Vivienne gains greater understanding about herself and the world in which she resides. With each trip to the garden, she becomes acquainted with new characters and becomes aware of her deep connection with the Nature Kingdom as she begins to see and hear things that she never noticed before.
As her journey unfolds, Vivienne comes face to face with those from the Fairy Realm who present her with a rare gift and a profound message of hope for a Rebirth of Innocence within the heart of every human. She learns that her assistance and that of every child is needed to co-create a wondrous New Earth where all of Creation will live together in peace, love, joy and abundance -- in true Freedom!
Though at first glance this may appear as a children's book, the story magically incorporates and addresses life lessons that are not age-specific but rather, issues that we all encounter. The reader is provided with a means to reconnect with his/her own innocence, calling forth remembrance of a time when they, too, viewed life through the eyes of love and with the trust and faith of a child. It further creates an opening for dialogue between parent and child as they perhaps take turns reading aloud the adventures in this magical garden, ever gaining insight and understanding of life from a renewed and uplifting perspective.